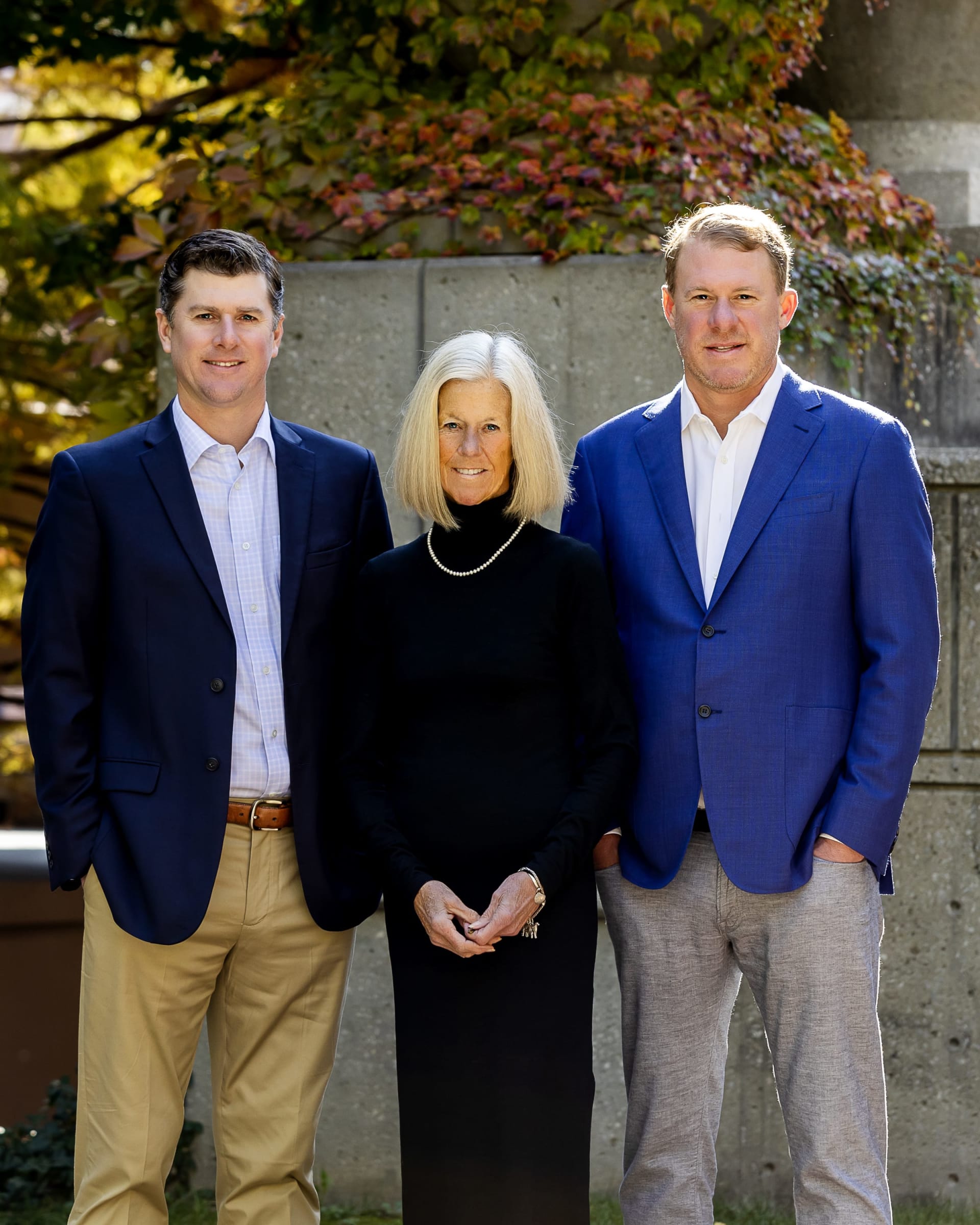 Meet Ward Residential
In the world of real estate, Ward Residential is known as a trusted Kansas City team with a knowledge base that knows no bounds. Spanning several generations and offering a vast range
of market insight, the team has made it their business to meet every client where they are in their journey to buy or sell.
For Nancy, Cory, and Johnny real estate is a true family affair. After leaving her successful graphic design career behind, Nancy made the move in 1990, following in her brother's footsteps to pave the way for her own burgeoning real estate business. It wasn't long before
Nancy's sons, Cory and Johnny decided to join Nancy in her quest to create a smarter, more streamlined real estate experience for buyers and sellers across Kansas City. And so, Ward Residential was officially born.
Today, the team has a business built on integrity, professionalism, and unwavering attention to detail. Regarded for their work ethic and commitment to creating world-class results, the team
partners with clients at every price point and phase of life — whether you're a seasoned luxury seller or a first-time buyer on the hunt for your dream home. Born and raised in Kansas City, Nancy, Cory, and Johnny know the region's many vibrant communities like the back of their hand. They love helping their clients discover what makes it such a special place to call home — from Mission Hills to Sunset Hill, Fairway, Leawood, Brookside, and beyond. And thanks to their enduring local roots, the team has cultivated a dynamic network of valued connections that they continually leverage for their clients' benefit.
Now a founding team of Compass Kansas City, Ward Residential grants their clients access to an exclusive, end-to-end platform that takes the stress out of buying and selling — without compromising on service. Fittingly, their high-tech, high-touch approach is designed not only to deliver superior results, but to help every client find their place in the world.
Connect with them today for a real estate experience that always feels like home.